Leading Supplier, Manufacturer and Exporter of Castor Oil, Best Castor Oil Brand India
Castor oil is a vegetable oil pressed from castor beans. Castor oil is a colourless to very pale yellow liquid with a distinct taste and odor. Castor oil and its derivatives are used in the manufacturing of Soaps, lubricants, hydraulic and brake fluids, paints, dyes, coatings, inks, cold resistant plastics, waxes and polishes, nylon, pharmaceuticals, perfumes and cosmetics Castor Oil in Ahmedabad, Castor Oil in India, Best Castor Oil Brand etc.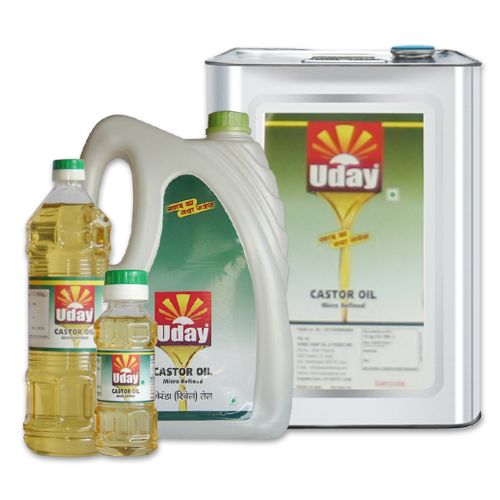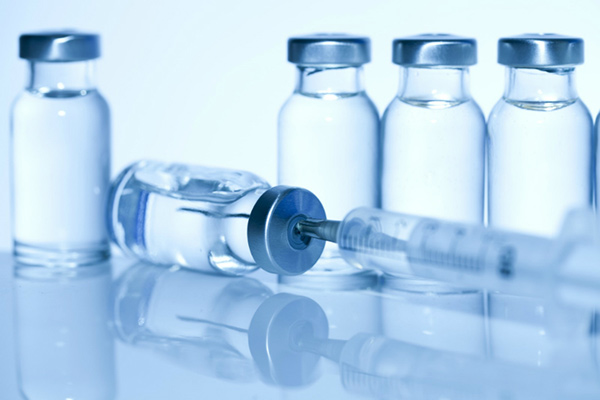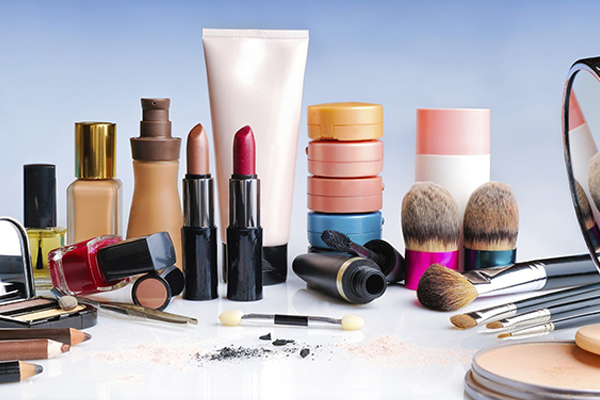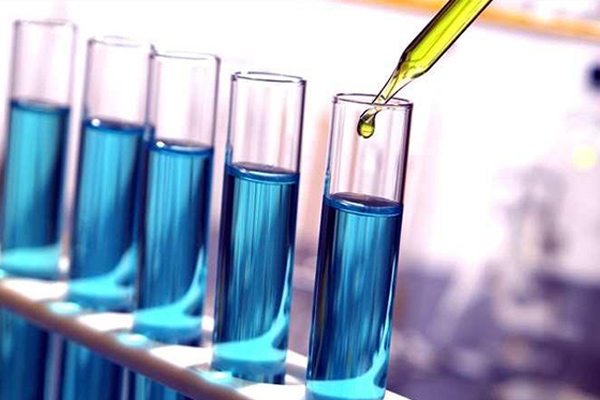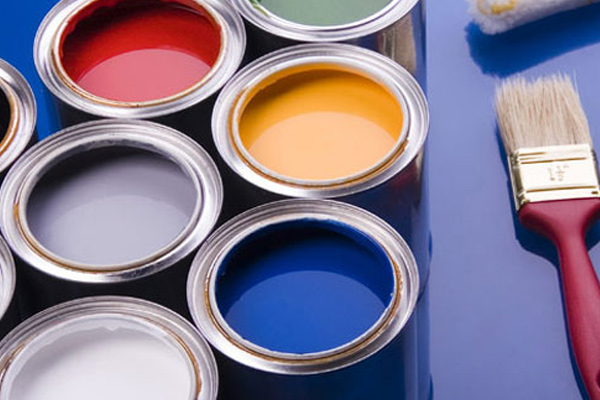 We are the leading Castor Oil Manufacturer in Ahmedabad, Gujarat. This castor oil is manufactured using the castor bean known as the Ricinus communis. And, this oil possesses the main component ricinoleic acid (a type of fatty acid). This castor oil has the anti-inflammatory and antimicrobial property. Besides these they also possess the best moisturizing property and hence is demanded and used widely.
Our company is providing the best Castor Oil in Ahmedabad and Castor Oil in India. The castor oil provided by us is used for the several purposes. The main use of this oil is as follows
Uses
The castor oil is highly used by food industries and mainly used for the providing the flavor and also as the food additives for many food items.
Besides this castor oil is also used by the Pharma Company for making several medicines.
The castor oil is externally used for hair, skin and improves the texture and quality of the hair and skin.
The other use of the castor oil are they are used for the making of the soap, paints, inks, wax, polish, perfume, lubricants, etc.
The Shree Uday Oil group is one of the Best Castor Oil Brand in India and we are the leading Castor Oil Manufacturer in India. The best quality castor oil is provided by us that also at the reasonable pricing. We are the Castor Oil Supplier in India and also the Castor Oil Supplier in Delhi, Gujarat, Madhya Pradesh, Maharashtra, etc. The castor oil is provided in the bottles, can or tin of the variable quantity which the customers can choose as per their requirement.
You can freely contact us or inquire us in case of any requirement or assistance. The fast and the secure delivery of the product are provided by us.
Pale Pressed Castor Oil :- 
Used in Lipstick Formulations and as an Ingredient in Adhesives, Coatings and Sealants.
Personal Care: Non-Comedogenic Emollient and Humectant in Creams, Lotions and Clear Soap Bars; Plasticizer in Nail Polish.
Ingredient in adhesives, coatings and sealants.
Polyurethane: Natural Oil Polyol (NOP) Used to Produce Polyurethane Foam and Polyurethane Elastomers.
Polymerised & Dehydrated Castor oil:- 
DCO is a unique drying oil made from caster oil, a non-drying oil, through chemical reactions.
Main fatty acid composition of DCO is octa decadienoic acid. The most characteristic aspect is it contains conjugated linoleic acid.
DCO dries quicker than linseed oil. Paints incorporating DCO is superior in non-yellowing property, adhesion to metals, chemical resistance, water-proof, flexibility, hardness and gloss.
DCO is made into varnish, alkyd resin or styrene oil, and so forth. to be used in synthetic resin coatings and printing inks production.
DCO Z-3 is made through thermal polymerization and its viscosity is higher than DCO. It is less likely to be gelated during varnish-cooking. Further, it can be cold-cut thus the production control of varnish become much easier.
DCO Z-3 is suitable for white or light color quick-drying enamel, super varnish, insulation varnish, printing inks, caulking and processing material for reinforcing steel.
Hydrogenated Castor oil :- 
Hydrogenated castor oil is a white and hard wax with melting point about 85℃.
It is compatible with ethyl cellulose, cellulose acetate butyrate, natural and synthetic rubber, polyethylene, polyvinyl butyrate, polymethacrylate, rosins, shellacs, botanical wax, and montan wax, and so forth.
Hydrogenated castor oil is respectively stable against heat, and can improve resistance against solvent and grease, hardness and melting point by blending with the other waxes.
It can be used in cosmetics, grease, shoe cream, polish, crayon and pharmaceuticals.
Castor oil Fatty Acid, Ricinoleic Acid :- 
CO-FA is a fatty acid made by saponifying castor oil. It is a palish yellow liquid with freezing point about 5℃.
Ricinoleic acid is removing safurated fatty acid from CO-FA by cristallization.
CO-FA is composed about 90% of Ricinoleic acid, and the balance fatty acids are oleic acid (2.5 – 4%), linoleic acid (3.5 – 5%), palmitic acid (0.5 – 1.5%), stearic acid (0.5 – 1.5%) and dihydroxy stearic acid (0.5 – 1.5%), and so forth.
CO-FA and Ricinoleic acid are used in coating resins, metal working oils, plastic additives, surfactants, and food additives.
Dehydrated Castor oil Fatty Acid :- 
DCO-FA is made through saponification splitting from DCO.
It is composed mostly of octadecadienoic acid, and conjugated dienoic acid ratio in it is about 35%.
DCO-FA is used as a denaturant of epoxy ester resin, and styrene alkyd resin, and then used in higher monochrome baking synthetic resin coating and printing varnish.
12 Hydroxy Stearic Acid:- 
12-Hydroxy stearic acid is a waxy hydroxy fatty acid with melting point is about 75℃. It is obtained by saponifying hydrogenated castor oil.
12-Hydroxy stearic acid is soluble in most of warm organic solvents. Its warmed solution of nonpolar solvent forms mild gel when cooled down.
A lithium salt of 12-Hydroxy stearic acid is most suitable as a density enhancer of higher multipurpose grease. In addition, it is used as a raw material for cosmetic and oleo industry.
Blown Castor oil (CELEBONOL):-
CELEBONOL is an oil obtained by oxidative polymerization of castor oil. It improves wettability and dispersibility of pigments, and enhances toughness, adhesiveness and gloss of coated films.
CELEBONOL is used as a plasticizer of nitrocellulose lacquer or leather, caulking, adhesives, rubber or coating additives industry, printing inks, polyurethane and metal working fluids.