Welcome To Uday Oil Group
Established in the year 1991, 'Shree Uday Oil & Foods Industries' is a renowned business firm engaged in processing, supplying and trading Edible Oil, Cooking Oil, Peanut Oil, Sunflower Oil, Best Castor Oil Brand. We are a trusted sole proprietorship firm offering some of the purest oils used in food, pharmaceutical, cosmetic and industrial purposes. Having a rich client base, we are thriving as a top-notch firm in the major markets.
We have facilitated with all kinds of advanced machines, technologies and tools for production of oils. The processed oils are durably packaged in tins and bottles. Hence, these oil reach the customer's end is free from impurities and contamination. In accordance with the nature of application, we can also offer customized solutions to the clients. We have set our deals transparent with no hidden and extra costs. Our clients can pay for the orders through cash, cheque or DD only. We also have offered a cargo and road transportation network for reaching out to the customers in Indian market.
Mr. Vijay K. Thakkar is the CEO of our firm. Under his visionary leadership, we have set several benchmarks in the industry. He works in a passionate manner and easily adapts to the changes in the market.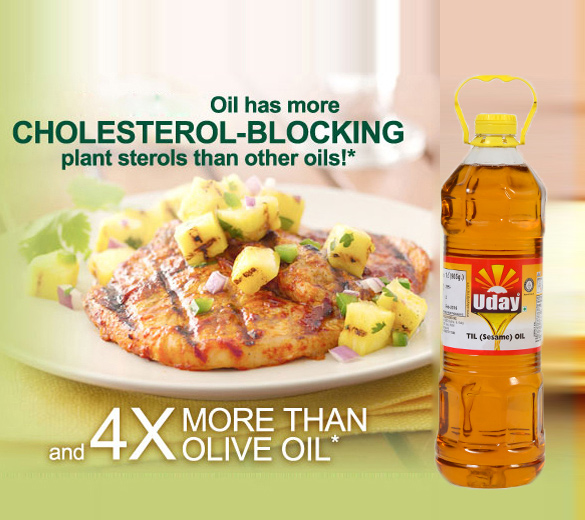 Uday Oil Group has been around since 1991, a respected leader in the edible oil industry. Our proudest accomplishment is the large number of long term clients who year after year put their trust in us. Businesses have come to depend on us for our expertise, quality, and customer service. Uday Oil Group is committed to helping its clients reach their goals.
Made using best technology to maintain the quality, taste and odour even at the high temperatures
Rich in Omega 3 fatty acid and antioxidants, hence protects against variant disease
Contains good amount of Vitamins and healthy ingredients to keep you healthy and strong